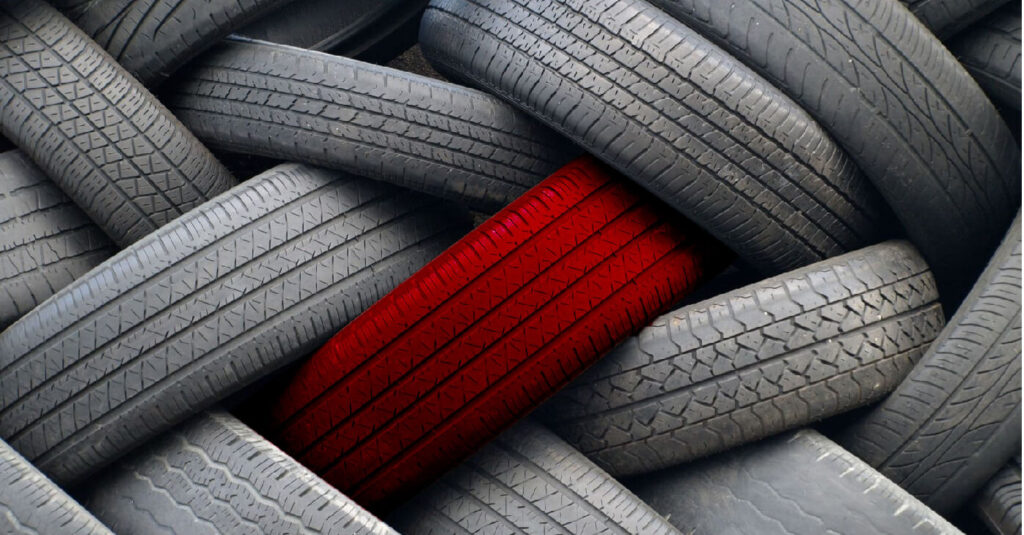 How to identify a fake tire?
Ever wondered how you could identify a fake tire? When purchasing tires, the extent of available options is vast and you may not know what you are looking for.
Choosing the correct tire for your needs is essential. Unfortunately, this takes more than simply selecting the right model and specifications. When buying, you must be aware of the signs of counterfeit tires as they have become increasingly common in recent years.
The rapidly developing online auto part marketplace makes it easier than ever for illegitimate traders to sell counterfeit parts alongside official goods. So, knowing how to identify fakes is essential to ensure your next purchase is legitimate and, more importantly, everyone remains safe. AuXcar has a few signs worth remembering when you are shopping around for your next set of tires.
4 ways to identify a fake tire
Fake or misspelt brand name
Perhaps the most obvious indicator of a counterfeit tire is a fake or misspelt name. Counterfeit tire manufacturers often closely imitate well-known brand names in an attempt to disguise their inferior products. Although these knock-off tire brands may look and sound similar, they will not be of the same quality as a reputable brand.
Missing or incomplete specifications
Tire codes communicate vital specifications for identification and safety purposes. Avoid counterfeits by purchasing only tires with a complete, correct tire code. You may be guilty of not paying attention to the details on the side of your tire, but if the numbers are absent, this is a big concern.
Tires feel weak
Tires need to be sufficiently strong to withstand the pressures they experience on the road. When purchasing a car, be sure to give the tires a thorough inspection. Check for signs of damage upon the impact of a slight kick. If a gentle kick appears to inflict damage on the tire, it is unlikely they are fit and safe for use on the road.
Untrustworthy suppliers
Whether you are purchasing online or from a dealer, always exercise caution as to who you choose to shop with. You are much safer sticking to a reputable auto parts business instead of a pop-up stall set up in a parking lot. The same goes for online. Stick with sites with which you are familiar. If you see a good deal for tires on a site you are unsure about, do a quick internet search. This will provide you peace of mind and quickly help you determine the site's legitimacy.
Thanks to the power of the internet, we can readily access expertise on tires that once only a professional would have been able to provide. If you are considering buying a set of tires, do your research online beforehand to avoid falling into the trap of buying illegitimate, unsafe tires. Search results will vary, no doubt, but you should be able to determine if the tires are real or not. Check out a few customer reviews before purchasing. A business selling fake tires will likely have already been reported by unsatisfied customers. Research before purchasing to avoid making the same mistake!
We recommend always sticking to reputable merchants, whether online or in person. Trustworthy brands are unlikely to let you down and more likely to provide peace of mind with warranty options and breakdown assistance if anything is to go wrong.