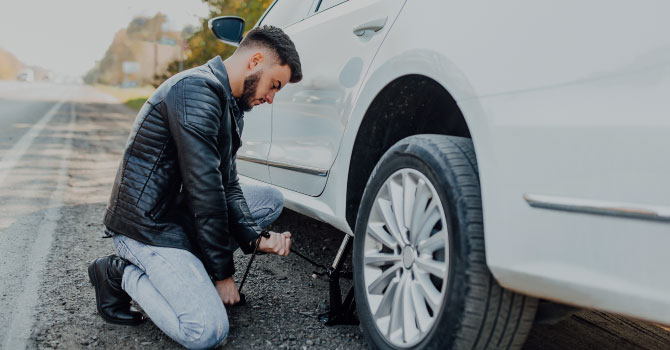 Life Hack: How to get your tires changed for FREE
Can I really get my tires changed for free? Yes you can! Problems associated with tires on the road could turn deadly; learn how to avoid splits, blowouts, & punctures
Your tires form the sole contact point between yourself and the road. At the end of the day, maintaining your vehicle's tires is essential for your safety and should be checked no less than once a month without fail before you set off on a long journey.
If you have had bad luck with tires then you could be in for some good luck. A wide range of manufacturers and distributors offer custom tire protection plans. Places like Discount Tire allow you to purchase tire certificates that will cover road hazards as well. Likewise, a popular Costco plan offers a five-year warranty that will get your tires changed free for road hazard damages. These plans range in the level of coverage they offer.
Under certain circumstances, you could be saving yourself the cost of a new set of tires by taking advantage of a free replacement. Shop around and look out for deals that meet your needs before you buy. If your tire has manufacturing issues, poor workmanship, or inferior materials, you might be able to get your tire fixed or replaced for absolutely nothing. Let's take a look at how.
Begin by looking for tires with a workmanship and materials warranty. With this type of coverage, you are protected from manufacturing or material defects in your tires. This is quite a standard plan and is offered by the majority of manufacturers. Workmanship and material warranties are usually limited to issues that arise within the tire's initial tread. The cover usually lasts you for the first five to six years after purchase; if your tread falls below a certain depth then the tire should be replaced.
Sometimes tires suffer sidewall cracks, or a block of the tread may drop out. These situations could entitle you to receive a free replacement from the manufacturer. Don't feel like this is a ticket for a free tire. It only applies if your tire is unfortunate enough to have a manufacturer's defect within the first five years. Remember, tire companies are trying to make money at the end of the day; do your homework as some companies may try to avoid providing free tiresbehind loopholes in the system.
Manufacturing issues in tires are responsible for only a small percentage of tire-related road accidents,yet they do occur. So always be aware of the condition of your tires whether they are new or old. If you believe your tire is defective or damaged and it falls under coverage then you must get it checked out by a professional at the earliest opportunity.
AuXcar has you covered when problems occur. Our drivers are available with a touch from  this handy, user-friendly service solution.