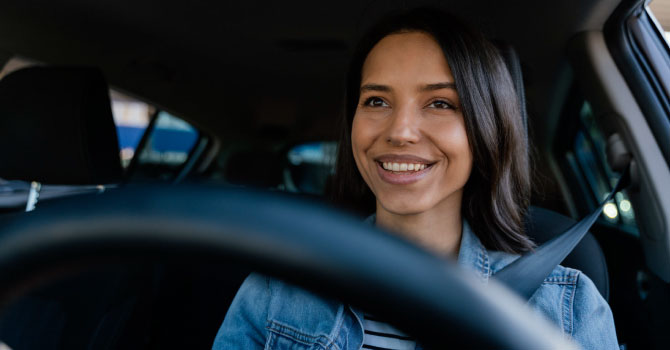 Roadside assistance in Phoenix, AZ: the next generation
Need a helping hand? One trusted solution connects drivers to a regional network of skilled auto professionals; learn more about this smart approach to breakdowns
As a driver, you dread the possibility of being stranded on the side of the road. Flats, battery failure, empty fuel, engine code errors… absolutely anything can happen. Whatever the problem, resolving the matter and getting back to your journey should be the number one priority. Serving the Phoenix Metro Area, auXcar is revolutionizing breakdown assistance with an innovative 21st-century approach to auto care. Here a reliable network of roadside specialists uplifts the driving experience.
Focussed on reliably assisting stranded drivers in their time of need, auXcar utilizes modern technology to connect drivers with expert assistance in the field of automotive care. We streamline the entire service process from start to finish, ensuring you get back to doing whatever you do. From quick tire changes to tows, a range of skills become available via an easy-to-use app on any smart device. One-touch on the platform puts in a rapid request to local professionals ready to serve.
With assistance and rapid tow service accessible from a smartphone, drivers have room to relax as they push on towards the great destinations ahead. A well-coordinated, efficient team of vehicle experts sits fully skilled, equipped, and available to lend an expert hand. Auto care is easier than ever thanks to this innovative solution. We're thrilled to offer the next generation of roadside assistance to the Phoenix Metro Area and beyond; let's take a look at the extensive auXcar services that drivers can access with a click.
Battery jump-start and installation
Have a power issue? Whether you require a quick jumpstart or are in need of a complete battery replacement, auXcar has you covered. With a single tap, an experienced specialist Is on the way to get you back up and running in no time. You'll save yourself time and energy as an individual arrives on the scene to safely diagnose and treat the problem.
Flat tire change with a spare
Have a spare tire but are unsure how to change it in the event of a flat? Stay calm, our responsive team is ready to assist you at any time. Simply contact an assistant through the auXcar app to request help in the Phoenix Metro Area wherever it is needed most. With one click, you'll be back on the road and ready to take on any challenge ahead.
Flat tire change with a new tire
Are you not carrying a spare tire or is it somehow damaged? Don't worry, our drivers can deliver a new tire anywhere in Phoenix Metro Area. Specialists only use market-leading supplies, providing you peace of mind when it comes to long-term safety. Don't forget, a spare is always a good idea; be sure to have a replacement on hand in case of emergency situations.
Emergency fuel delivery
Run short of gas before you could make it to the nearest gas station? It happens. Luckily, what once required lugging around containers and waving down others is now available instantly. Stay safely inside your vehicle and connect via auXcar. Fuel is delivered to your location by a qualified driver. In minutes, you'll be on track towards your destination.
Engine code scans
Need to identify and address critical issues? Vehicle warning lights alert drivers to potential problems; don't ignore them. Unfortunately, not all symbols are identifiable by the untrained eye. Get a roadside diagnostic test performed by a skilled professional. With an engine code scan, we can quickly determine the cause and fix it. AuxCar is with you every step of the way as we actively help you get back on the road.
AuXcar sits at the forefront of automotive breakdown assistance technology. Four core principles guide our ongoing pursuit of the next level of roadside assistance in the Phoenix Metro Area.
TIME
We recognize that your time matters. A vast coordinated network of specialists allows rapid deployment of roadside assistance at every phase of service. Regardless of the issue, auxCar is with you from the time your request comes through to the moment our job is complete. The seven days a week, around-the-clock service is possible thanks to our ever-growing team of experienced professionals.
TRUST
Trust comes naturally at auXcar. Our priority is always to ensure drivers in the Phoenix Metro Area get back on the road safer and faster than ever imaginable. One easy-to-navigate dashboard connects you to a network of proven specialists within minutes of your location. From clients to specialists, everyone is treated fairly within this next-generation solution.
SAFETY
The open road presents a variety of hazards to drivers; that's why safety tops the list at auXcar. Our users always know where to when they need the job done right. Regardless of the task, our team always upholds the highest standards. Rigorous training and a keen eye for detail, keep us on top of our game in any situation.
RESPECT
AuXcar is a rapidly expanding network transforming driver's access to roadside assistance in the southwest's largest metropolitan area. All employees, clients, and drivers are treated equally as we deliver a premium level of automotive support. A combination of Innovation and simplicity delivers success-driven solutions that will support drivers for years to come.
AuxCar is here when you need us the most. With a single app, you'll have an endless selection of professionals in the area ready to serve. As a network, we are constantly developing and expanding to define the next level of auto care. Download one intuitive app today to access this limitless resource.The road you travel isn't always smooth; save time, money, and stress with auXcar.
Are you an automotive service professional? Consider becoming a part of the auXcar roadside assistance network!
Building trusting relationships each day, auXcar works hard to provide highly responsive service to the Phoenix Metro Area. Do you have it takes to offer top skills in record time? If so, then the auXcar team would love to hear from you! Get in touch today to learn more about the exciting opportunities available.