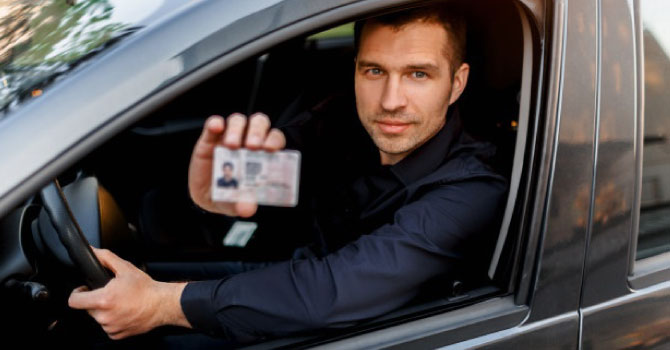 The new license law requirements in Arizona
By May 3rd, 2023, license holders from all U.S. states and territories must have a REAL ID-compliant driver's license or another form of identification verified by the Transportation Security Administration to travel on a federal regulated domestic flight. In addition, the improved REAL ID will also be required to gain entry to certain restricted federal buildings. Stemming from a law passed in 2005, the goal is to tackle fraud and terrorism to make travel safer for everyone. Your REAL ID will be referred to in the state as an "Arizona Travel ID". The card is identifiable by the presence of a small star in the top right corner.
How to apply for Arizona Travel ID?
It is easy to apply for your Arizona Travel ID. If you want to update an existing license then you must personally visit your local Arizona Department of Transportation Motor Vehicle Division. To obtain your Travel ID, you'll need more documents than when applying for a standard driver's license due to the increased federal REAL ID security requirements. Be sure to bring a passport or birth certificate, a social security number, and documents to establish proof of residence such as a utility bill or credit card statement. The card is valid for eight years and costs $25.00 to issue. Stay travel-ready by applying early and avoiding the rush that comes near the deadline.
The Arizona Department of Transport has confirmed that over 1.2 million IDs have already been issued within the state. Fortunately, in late 2020, Arizonans were given an extension on the previous deadline to obtain their REAL IDs enabling them to travel with only a standard license. If you are a passport holder then a REAL ID is not essential for domestic travel. Needless to say, international travel still requires a valid passport or relevant travel document for citizens to leave the United States.
When is the deadline?
COVID-19 hindered the progress of unveiling the cards to the public as Arizonans were less inclined or able to visit their local ADOT centers throughout 2020. You now have until May 3rd, 2023, as opposed to the original deadline of October 1st, 2020. The deadline has been extended and gives individuals a sufficient period to apply and receive their travel-ready cards. If your license is due to expire soon then use that as an opportunity to upgrade your license to a REAL ID status? This will reduce the chance of fraud and get you prepared for the upcoming 2023 deadline.
With a REAL ID, you'll have full access to any domestic flight and driving privileges. The open road is yours to explore with this improved piece of identification in your pocket. Need some additional support wherever you go?
With a single touch, auXcar has you covered for any of your roadside assistance or breakdown assistance needs. Overcome any travel needs: battery jumpstart, engine code checks, spare tire change, towing truck, and emergency fuel. A range of specialists are available around the clock thanks to this handy app.