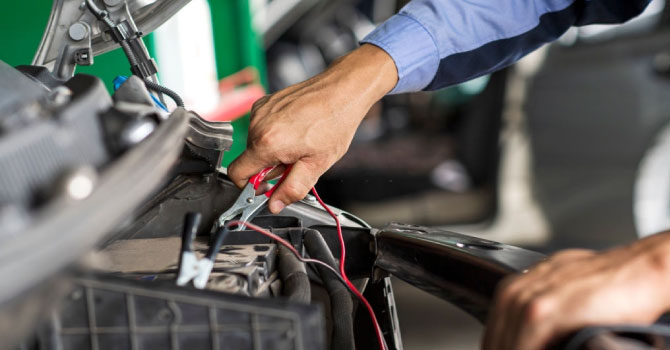 What happens to a car battery in the Arizona heat?
The saying is true: you don't buy batteries in Arizona… you rent them!
Automobile owners in the Grand Canyon State regularly experience the pains associated with these dramatic temperature swings. Arizona's climate is unique as average summer temperatures in Phoenix exceed the hundred-degree mark in the summer and Flagstaff temps dip below freezing during the winter. As a result, thousands of cars go dead in this increasingly harsh climate each day. How can one overcome this all-too-common issue? Let's first remind ourselves of how batteries work.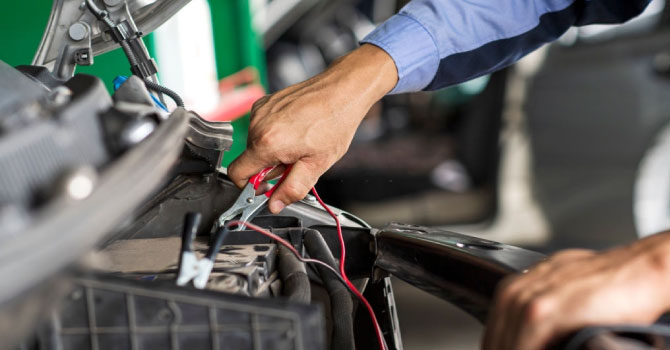 A car battery consists of electrodes that gather a charge from a mixture made of water and sulfate that generates an electrochemical reaction. Some batteries, referred to as lead-acid, use lead and lead dioxide electrodes to provide the components for this reaction. Upon contact with sulfuric acid, the reaction provides an electrical charge that is measured in volts. The current creates the initial spark to your engine and powers the entire vehicle, including light and stereo systems.
The chemical reactions that occur within a car battery are directly affected by temperature. A comfortable 80 degrees Fahrenheit is the most efficient temperature for a battery to operate. Regular exposure to extreme temperatures, however, can cause irreversible damage. So, what happens to car batteries in the scorching Arizona summer?
Excessive heat causes chemical activity in your battery to drastically increase, a state that can be quite destructive over long periods. During these spikes in temperatures, cells suffer from increased internal corrosion which leads to a reduced battery life span. This permanent damage makes it virtually impossible to recharge or restore your battery.
What are the specific effects?
Corrosion
The lead plates that make up your automobile's battery suffers from increased corrosion in heat, causing the inside to deteriorate quite quickly.
Overcharging
At higher temperatures, your charging system is more likely to malfunction; potentially leading to overcharging, which is sure to destroy a battery internally.
Evaporation
Battery water temperatures can rise to over 140 degrees Fahrenheit leading to evaporation of the water needed to create a reaction.
How can you avoid or reduce the damage caused by high temperatures?
If you live in the warmer regions of the state then there are a few things worth considering to ensure you get the most out of your battery. For example, you should be aware of your Reserve Capacity (RC); this measurement tells you the length of time a battery is capable of delivering 25 amps at 80°F.
When you run power-hungry accessories within your car during a hot summer you place extra strain on your battery.
For example, blasting your air-conditioner to combat the heat or using the power windows too much puts excessive pressure on your alternator.
Research shows batteries with a higher proportion of electrolytes compared to lead are more durable and capable in a hot climate. Most battery manufacturers provide information regarding climatic suggestions, so be sure to take a look before purchasing.
By taking the time to consider the health and longevity of your battery, you could save yourself avoidable damage further down the line. A dead battery, however, is almost inevitable sometime throughout your car's lifespan.
Thankfully, auXcar is here to get you back on the road faster than ever. One app connects a network of specialists ready to address any issue. A touch on your device finds the fastest roadside assistance available… anywhere, any time.